Pool Off circular floor Toi Anthracite Prestigio 460×120 cm.
Model reference presented: 8836

1.20 m high circular pool model with an anthracite-coloured wall. It has a thicker lining (0.6 mm) and a higher power filter compared to standard pools. It also includes an additional carpet to protect the floor.
It is a swimming pool with the same characteristics as the PRESTIGIO 120 series but with an anthracite-coloured steel wall.
Equipped with an 8-step lapped ladder, a sand filter and everything you need to fill it and use it from day one.
It is available in 3 diameters measuring 1.20 meters high:
Diameter 350 cm. (11,500 L.)
460 cm diameter. (20,000 L.)
Diameter 550 cm. (29,000 L.)

Contains: Pool - sand filter - skimmer - 8-step ladder - carpet.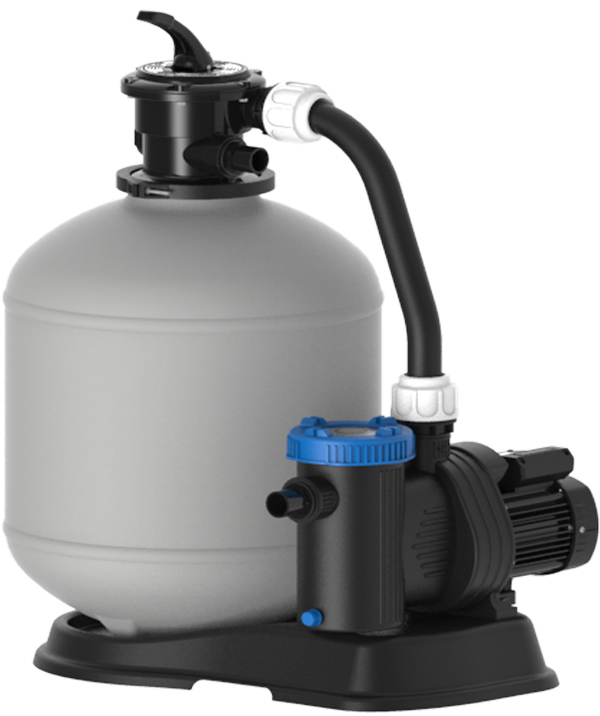 Filter

This model is equipped with a sand filter of 8.5 m3 /h for the pool. It features a V6 head in 7 positions: winter, backwashing, rinsing, filtration, draining, recirculation and closed. The pipes and sand included necessary for its operation.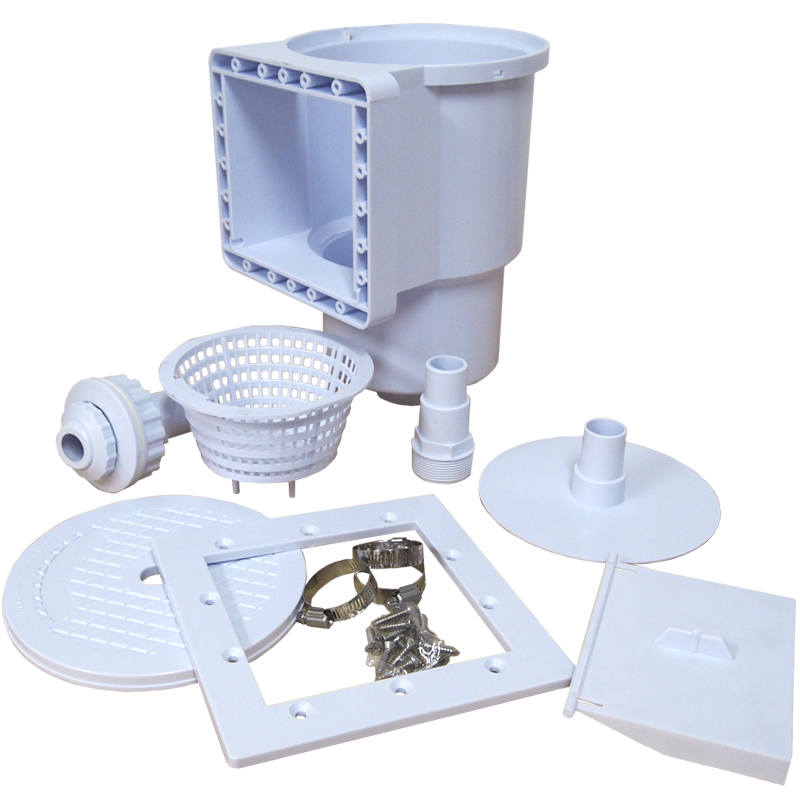 Skimmer
The pool includes a complete skimmer, consisting of the skimmer's body, frame, rubber seal, screws, basket, door, 2 fittings, sweeper adapter, pliers and push nozzle.


Stairs
White laqué steel ladder with 8 pvc steps (4 on each side). It also contains foam protectors so that the feet that remain inside the pool do not damage the liner. The height of the scale is 1.45 m.

Carpet
The mat protects the liner from contact with the ground, it is placed between the floor and the liner. It is used to protect the liner from possible punctures.
Characteristics:
STRUCTURE: Anthracite laqué steel wall with double screws to ensure firmness. With three layers of corrosion protection. Thickness 38/100.
STEEL PROFILS: Profiles of white laqué steel. With three layers of corrosion protection.
LINER: Made of PVC with UV treatment, 0.6 mm thickness on the floor and wall.
FILTER KITIn: Sand filter 8.5 m3 / h.
Warranty:
2 years for the structure above ground.
1 year for the liner (welds only).
2 years for filtration and other components.
OPTION ACCESSOIRES:
Summer kit
Insulated coverage
Thermometer
Kit PH
Pick up the leaves
Chlorine dispenser
The carpet protects the lining from contact with the floor. The optional summer kit is the basic pool maintenance pack.


High quality Design and Brand Specialist for individuals and professionals. We present the creations and trendy objects of the biggest brands and designers. Expert in the sale of contemporary equipment, furniture and objects for the home, garden, swimming pool and well-being.